girls' comics
History of girls' zines goes back to first girls' comics from 1940s. It all started with "Archie", a John Goldwater's comics from 1941, that is a main inspiration for 2016's Netflix production, series called "Riverdale". It shows the story of Archie and Jughead, two best friends, who are also friends with blonde Betty and dark-hair Veronica (they are fighting for Archie's feelings, obviously). As the comics evolved and turned out to bring great profits, various of different comics started to pop up like mushrooms after rain. "Katy Keene Annual" – a comics with paper dolls, accessories and clothes to clip out and play. Main inspiration for look of One of The Boys' Katy Perry . "Ginger" – a redhead with a bad habit of falling in love with her high school teachers. Then series of "Little Audrey", "Li'l Jinx", "Little Dott" and "Little Lotta" – stories of little girls with their obsessions (dots, food, etc).
women's comics
Then revolutionary "Patsy Walker" – letting readers send letters with questions. "Dear Patsy, I am fourteen years old. Some of the girls in my class wear lipstick, but my mother says I am too young to use it. What do you think?". "Tessie the Typist", "Millie the Model", "Girl Comics", "Young Romance", "Hi-School Romance" – while these Women's Comics were clueless, they slowly started to be showing stories of adult girls, their problems and love stories. Girls were slowly becoming stronger and more independent.
grrrlz' comix
Together with first and second waves of feminism, comics became a space where feminists could show their interest and ideals through art. "Love and Romance" was one of the first comics considering sexism. In May 1973 Issue, Tina, main character of the comics, is rejected when she tries to get to the camera club in her high school, as girls are good only in "knitting and necking". Her friend Wendy threatens school principal, that if sex is the only reason why Tina is rejected, girls will picket the school.
Then 1990s' came. Titles of comics are Real Girl, Action Girl, Girl Hero, Girltalk, Rude Girls and Dangerous Women – most feminist comics have the word "girl" in their titles. The first of the "girl" comics was Real Girl, started in 1990. Editor Angela Bocage subtitled it: "The Sex Comik for All Genders and Orientations by Artists Who Are Good in Bed". It truly dealt with sex, abortion, harassment, AIDS, lesbians. Famous words from this comic:
"good girls go to heaven. bad girls go everywhere."
World War 3 – more radical comic book put together in 1992, focused on sexism. Sabrina Jones, editor, had doubts though, as she believed that "The material will be ghettoised – men won't read it, and then we get more work on the topic, you will say that we've already covered it". Then Girltalk seemed to be an answer, with editors defining girl talk as "a safer haven that can handle anything from delirium to despair."
But Action Girl turned out to be the most inspiring to me. An anthology comic book that combined feminism with girl-just-wanna-have-fun attitude – never anti-boy. The philosophy behind the comics (which had characteristics of zines) is the closest one to 90s' babes I focused on in my project.
While some of 90s' feminists were fighting with stereotypes of being a slut by highlighting them (titles like Slutburger, Dirty Plotte, On Our Butts), other ones went to the opposite extreme – being as sweet and cute as possible. These are both features of BABES. Girl can be anything, and can change – it is natural and normal.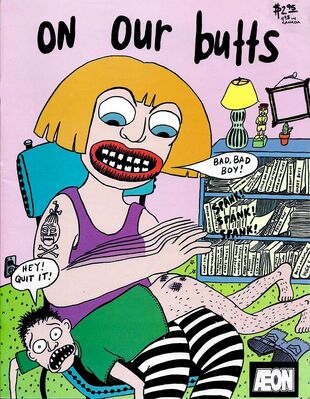 At the same time, in 1991 in Washington DC, grrrl movement ("punk feminism") was born. That happened when two all-girl punk bands, Bikini Kill and Bratmobile, united. They were angry at the macho violence, especially of the male bunkers, who kept them out of the stage (sometimes under threat of their lives!)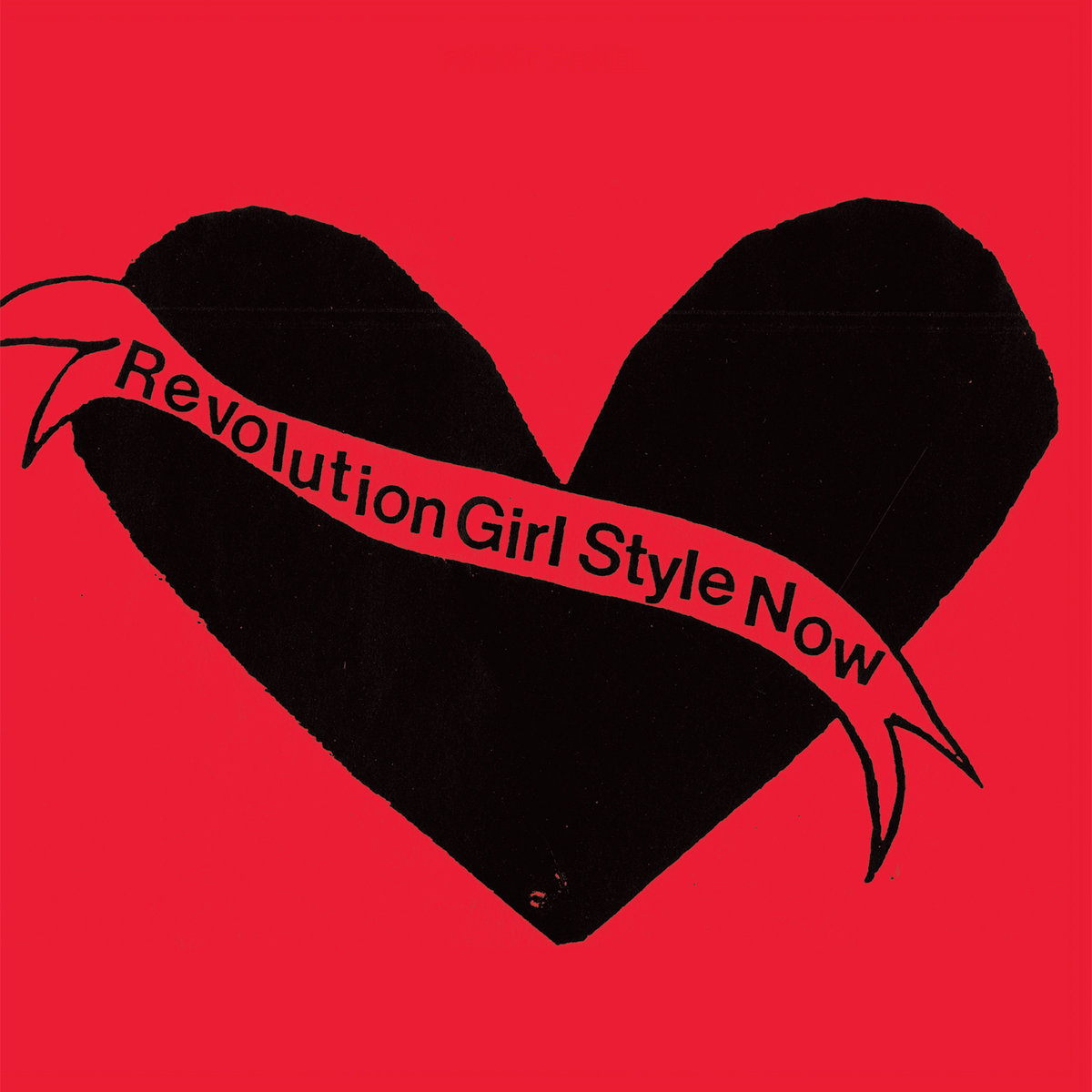 The result of their anger was third wave of feminism. The term Riot Grrrl was created, with slogans such as "Revolution Style Girls Now". Two of them, Allison Wolte and Molly Neuman, created the first Riot Grrrl zine. "Nice girls" were no well-mannered. Grrrls quickly became stereotyped by media as lesbians and/or man-haters. As much as the movement was about the music, it was also about the zines, their self-published photocopied mini-magazines. Although they didn't invent fanzines, they adopted them as a perfect way to connect, empower and share personal stories, life experience, poetry and often – humour. Important topic of grill's zines is women's body and our obsession with weight. First step of today's The Body Positive. Problems like bulimia, breast reduction surgery, extreme weight loss (Buffy and Jody's Guide to the Galaxy) finally stopped being taboos.
Some of covers and contents of original Riot Grrrl zine
sources:
Atomicavenue.com. (n.d.). Atomic Avenue. [online] Available at: https://atomicavenue.com/atomic/News.aspx [Accessed 15 Oct. 2017].
Comic Vine. (n.d.). Comic Vine – Comic reviews, videos, forums and wiki.. [online] Available at: https://comicvine.gamespot.com [Accessed 18 Oct. 2017].
FANDOM. (n.d.). FANDOM. [online] Available at: http://fandom.wikia.com [Accessed 18 Oct. 2017].
Piepmeier, A. (2009). Girl zines – Making Media, Doing Feminism. 2nd ed. New York: New York University Press.
Robbins, T. (1999). From Girls to Grrlz : A History of Women's Comics from Teens to Zines. 1st ed. San Francisco: Chronicle Books.
Wikipedia.org. (n.d.). Wikipedia. [online] Available at: https://www.wikipedia.org [Accessed 15 Oct. 2017].